I just wanted to make this post because there is not much that I know about the 99min CD-R, but I am sure I am not the only one who feels this way so hopefully through this topic everyone who is on the same boat as me will be able to burn bigger and badder games on the ancient fossil that is the Dreamcast.
I have been trying to get myself a packet of these discs for years generally whenever the topic ever arises, I got some from Italy on eBay and the guy would not contact me or replay typical eBay nightmare shit, so I've been put off this topic for a while but tonight I've got myself some from a UK seller should be awesome 25 packet.
http://www.ebay.co.uk/itm/400288042876? ... 1269wt_912
Best burn settings for DC games?
Software program?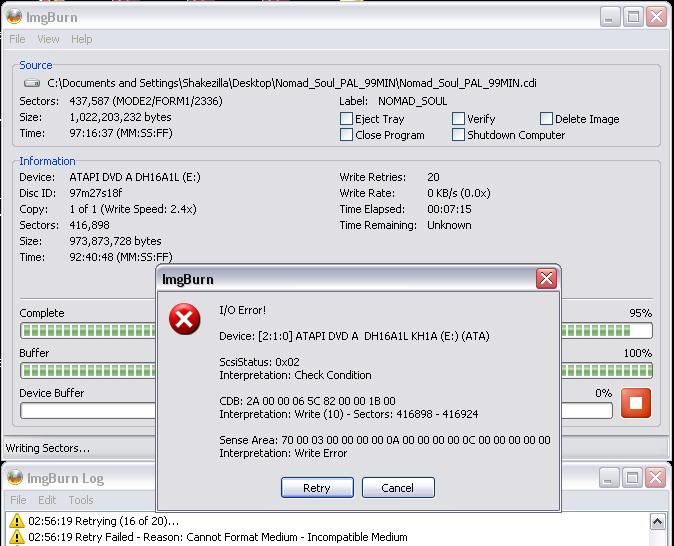 From this forum post it seems like the the 99min CD-R could be problematic for some disc burners or burning applications, the nightmare is we have plenty of blank useless discs lying about as expensive drink coasters/frisbees.
http://forum.imgburn.com/index.php?showtopic=19741
Pluses and Negatives it would be lovely to know, I can't wait to play Shenmue II on the Dreamcast for some reason I never felt like I was being true to myself when playing it on the original Xbox, something about that camera on the right-hand side of the screen really annoyed me.
if there is any other hidden gems on the open highway of Dreamcast classics and let me know.