New indie game for dreamcast - FLEA!
Here is information from etsy page -
https://www.etsy.com/listing/878817638/flea-dreamcast?ref=shop_home_active_2&frs=1&crt=1
Flea is a challenging 2D platformer for the Dreamcast with an intriguing back story. Play as Henry the Hyperactive Flea who just can't stop jumping! Navigate the beasts and collect blood to get the heart of the problems.
The agem was created for the nES but ported to the dreamcast
Limited numberd case out of 200
Master over 80 levels
Meet weird characters
Discover secrets
This game was funded with Kickstarter this leap year!
https://www.kickstarter.com/projects/fl ... w-nes-game
You will receive:
A complete in box physical version of Flea! for Dreamcast
Digital Activation code for Flea! on itch.io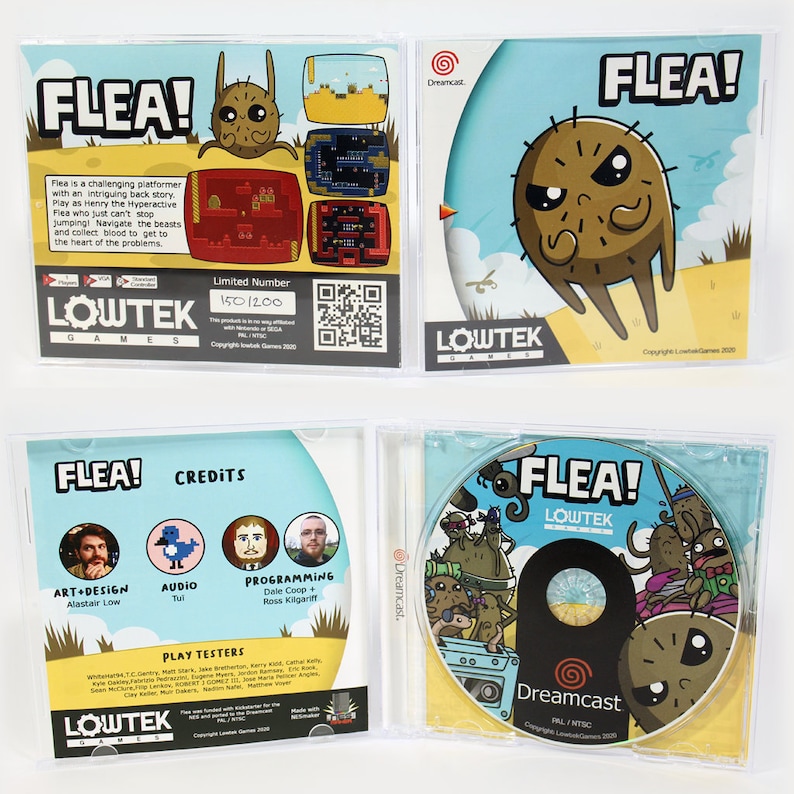 You can buy at the etsy link above