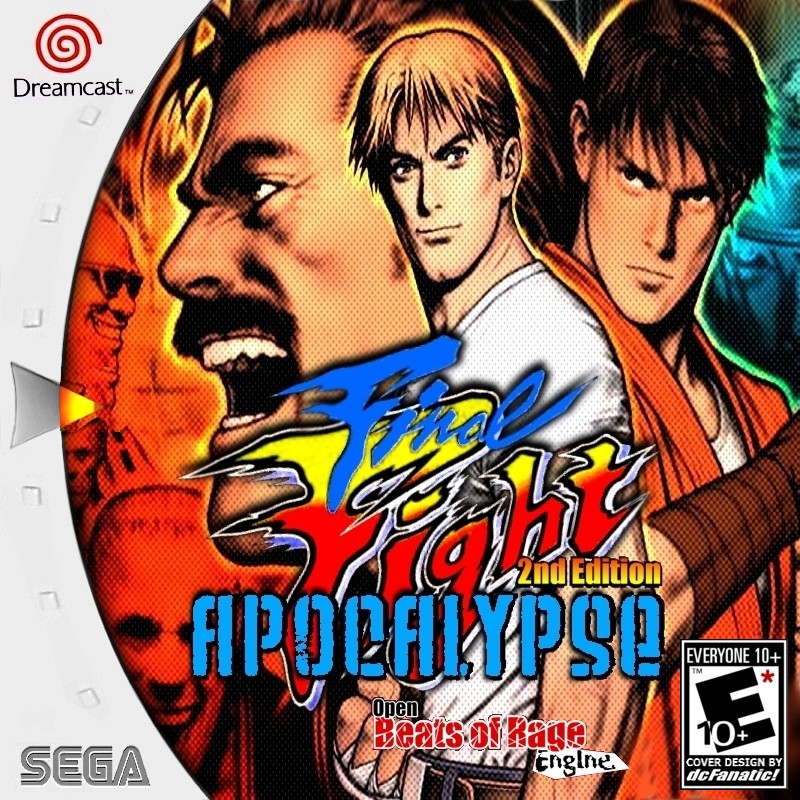 This game is based off of (obviously) the Final Fight games, but you will recognize enemies and backgrounds from a whole assortment of different beat-em-ups. Featuring:4 playable characters - Haggar, Cody, Guy and Scorp (from Saturday Nite Slam Masters), 4-player simultaneous gameplay. Tons of special moves for each character, as well as useable weapons (uncommon for most BOR mods). Challenging enemies who block, teleport and won't hesitate to throw you around!
Features: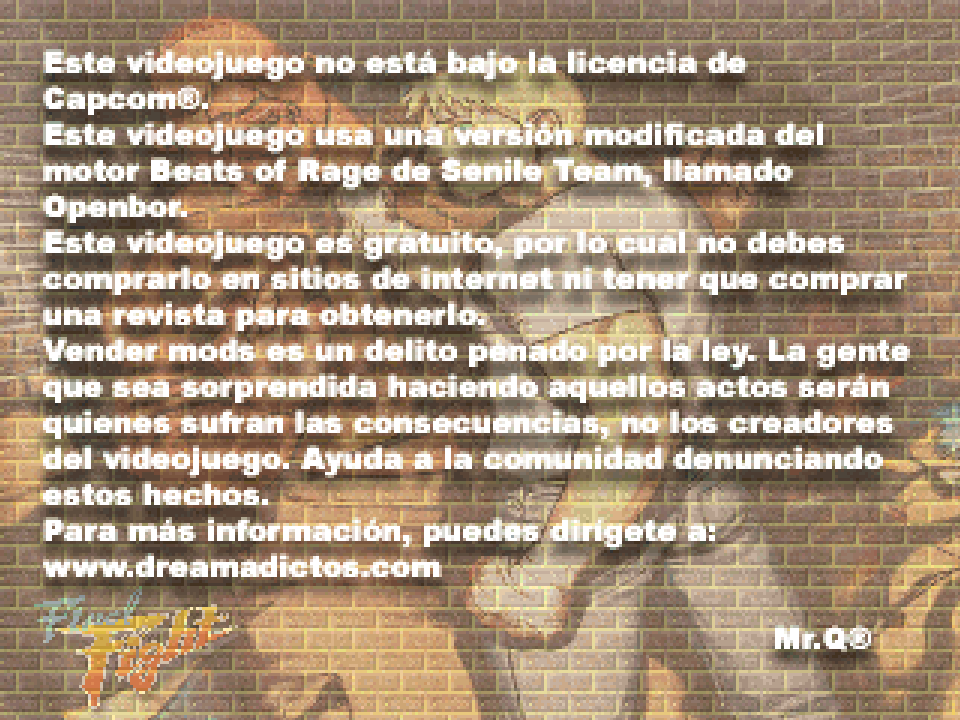 * 3 types of weapons: sword, knife and pipe.
* Up to four players (If you're starting a new game single player, please always use 1st player pad / keys).
* Alternate route using stages from my private mod, Rival Turf (featuring snes music).
* Maki is gone, replaced by Slam masters character, Astro.
* Hyper moves added (they need 100% of the special bar to be performed). Check the how to play section in
the mod for a complete movelist.
* The ultimate trick for an Openbor Final Fight mod: The Piledriver.
+ Unlocked all stages [Rev. 2020-03-12]
+ Add Counter Combos [Rev. 2020-03-12]
+ Add Spanish Menu [Rev. 2020-03-12]
+ New Bar Colors [Rev. 2020-03-12]
+ New Loading Screens [Rev. 2020-03-12]
+ Enabled Cheats Code [Rev. 2020-03-12]
+ Enabled Damage Versus [Rev. 2020-03-12]
+ Enabled Other Secrets Options [Rev. 2020-03-12]
+ Minor Changes To Optimize Memory [Rev. 2020-03-12]
DESCRIPTION:
Autor: MR. Q
Mod.: Ripfire
Category: Video Games
Genre: Beat 'em up
License: FreeWare
Language: Spanish
Player(s): 1 - 4
Release Date: 2006.10.23 (Official) | 2020.02.25 (DreamCast)
Status: Complete
Region: Mult (NTSC & PAL)
Engine: DreamBOR Beta 6.3 (OpenBOR v3.0 Build 4111 [4432]) by Ian Micheal
Image: Pandus DiscJuggler Image (CDI v3.0)
Plataforms: SEGA DREAMCAST