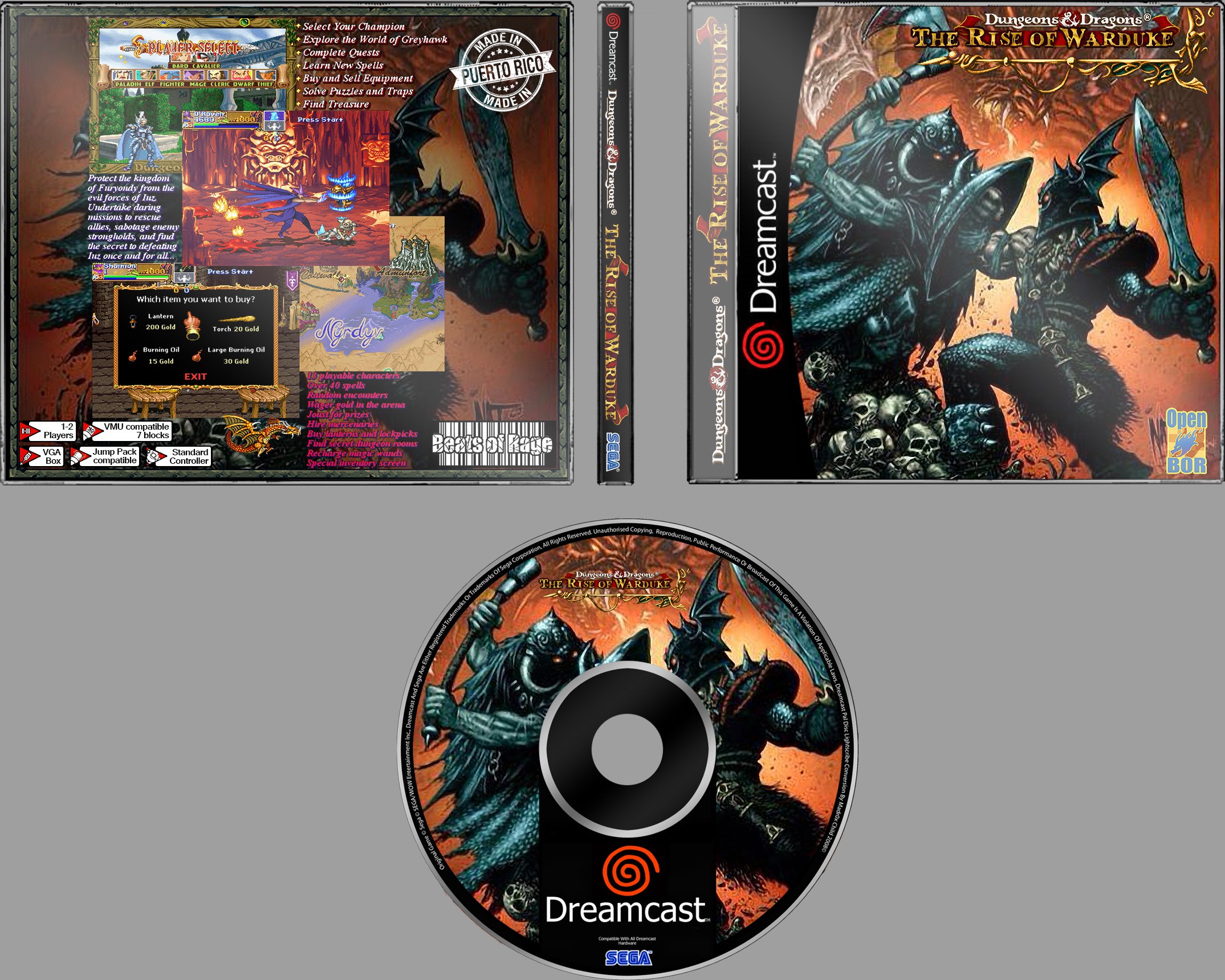 DESCRIPTION:
Dungeons and Dragons: The Rise of Warduke is a traditional beat'em up where players can choose between several different heroes to face a new threat in the world of Dungeons and Dragons - the fearsome Warduke.
At the beginning of the game you must watch in horror as you discover this new enemy, as powerful as any seen before, has killed all the heroes of previous titles in the Dungeons and Dragons franchise. For this very reason, in The Rise of Warduke, players choose from a whole new group of adventurers, which include dark elves or necromancers.
Players have a wide range of special moves at their disposal that can be performed with different keystrokes. The necromancer, in particular, has a host of hidden spells that only the most skilled players will be able to use.
As usual in this series, Dungeons and Dragons: The Rise of Warduke has lots of orcs, trolls, goblins, etc. In other words, all the traditional enemies from the world of Dungeons and Dragons, together with some added surprises.
Dungeons and Dragons: The Rise of Warduke is a very entertaining action game that you can play both solo and in co-op. At the end of the main quest, there are also unlockable new characters to join you on your adventure.
FEATURES:
* 13 Playable characters
* Over 40 spells
* Random encounters
* Wager gold in the arena
* Joust for prizes
* Hire mercenaries
* Buy lanterns and lockpicks
* Find secret dungeon rooms
* Recharge magic wands
* Special inventory screen
DESCRIPTION:
Autor: Count Monte
Mod: Ripfire
Language: English
Category: Video Games
Genre: Beat 'em up
License: FreeWare
Language: English
Player(s): 1 - 2
Release Date: ¿2015?
Status: Complete
Version: 3.00 [BETA 1 FOR DREAMCAST] (2019-11-24)
Engine:
OpenBOR v3.0 Build 4111 [4432] Beta 6.2b (Ian Micheal)
Console: Sega DreamCast
Region: NTSC (60 Hz) & PAL (50 HZ/ 60 HZ)
Selfboot: Yes
Image: Pandus DiscJuggler Image (CDI v3.0)