Golden Axe Remake is an enhanced version of the arcade original. This game was initially made for Windows by Chinese OpenBoR coder utunnels. utunnels also helped a great deal with the Dreamcast version. He vastly optimized the script language in OpenBoR and did many other engine related code optimizations to allow the game to run on the Dreamcast's 200Mhz CPU and 16Mbyte RAM. (In the future we will use the DC's 8Mbyte Video RAM and 2 Mbyte Sound RAM too! ) My part in this release were the RAM related optimizations to the mod itself. I also recorded the music.
Features:
- 13 different playable characters
- 4 hidden characters
- 3 game modes (Story, Original and The Duel).
- Story Mode with multiple routes
- A total of 21 stages
- The Duel with 20 missions and 15 exclusive arenas
- More than 20 different enemies
- Three beasts to ride
- Exclusive features for each character
- 1 to 4 players simultaneously
- Original Soundtrack
- Compatible with NTSC, PAL-60, VGA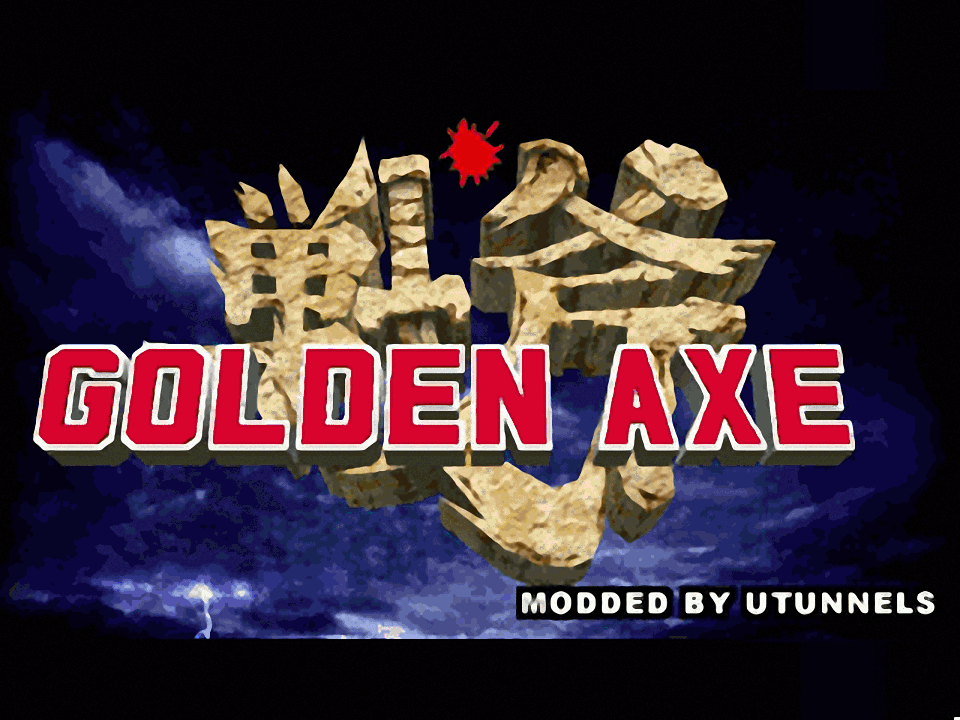 DESCRIPTION:
Autors: utunnels
Category: Video Games
Genre: Beat 'em up
License: FreeWare
Language: English
Player(s): 1 - 4
Release Date: 2019.11.22
Status: Complete
Version: 1.09 (Revision)
Engine:
OpenBOR v3.0 Build 4111 [4432] Beta 6.2b (Ian Micheal)
Image: Pandus DiscJuggler Image (CDI v3.0)
SelfBoot: Yes
Region: Mult (NTSC & PAL)
Console: Sega DreamCast