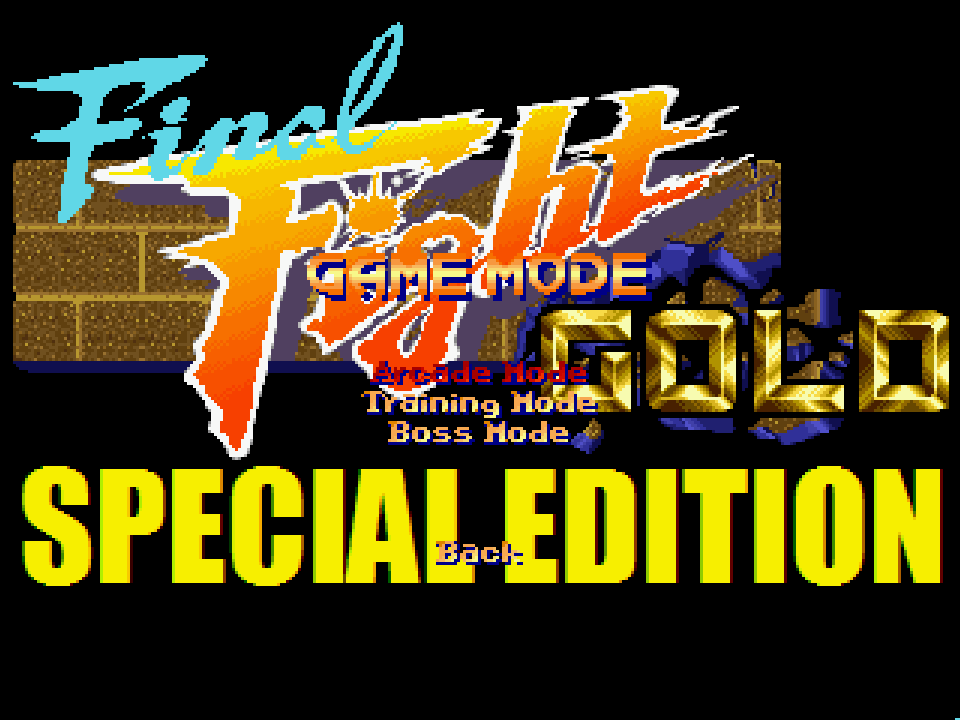 Final Fight Gold is a remake of the classic Super Nintendo games combining the enemies of all Final Fight games with those of Street Fighter. This version is exclusively for Sega DreamCast, I have edited the sprite, backgrownds, cinemas from 480x272 (16: 9) to 320x240 (4: 3) I have also re-edited some of the author's concept ...
* Compiled with OpenBOR v3.0 Build 4111 [4432] Beta 6.1
Final Fight Gold es remake de los juegos clasico de Super Nintendo combina los enemigos de todos los juegos de Final Fight con los de Street Fighter. Esta versión es exclusivamente para Sega DreamCast, he editado los sprite, backgrownds, cinemas de 480x272 (16:9) a 320x240 (4:3) ademas he re-editados algunos concepto del autor....
* Compilada con el OpenBOR v3.0 Build 4111 [4432] Beta 6.1