Hi all,
Firstly, nice to be here and nice to see the DC scene is still alive and kicking

I am looking into purchasing a GDEMU device but have a few questions:
1. Not 100% if I have a VA0 or VA1 DC - it has a metal fan, can see the 3.3v on the GDROM drive, does GDEMU only work with VA1 and not 0 or 2? How do I know for sure if it's VA0 or VA1? It can play CDRs and it has a 1 on the label underneath.
2. I've seen lots of videos where people use resistors on the PSU after GDEMU to get rid of excess heat, is this needed?
3. Any point in swapping out the PSU with the pico PSU instead of doing 2?
4. GDEMU doesn't need any custom BIOS or anything right? Just loads everything from SD correct (including the GDEMU app itself)?
5. Should I look into the IDE HDD emulator? The only thing I don't like is the external look, but I can actually put my whole collection on that VS the GDEMU's max 128gb SD card.
My metal fan does not look like this one though: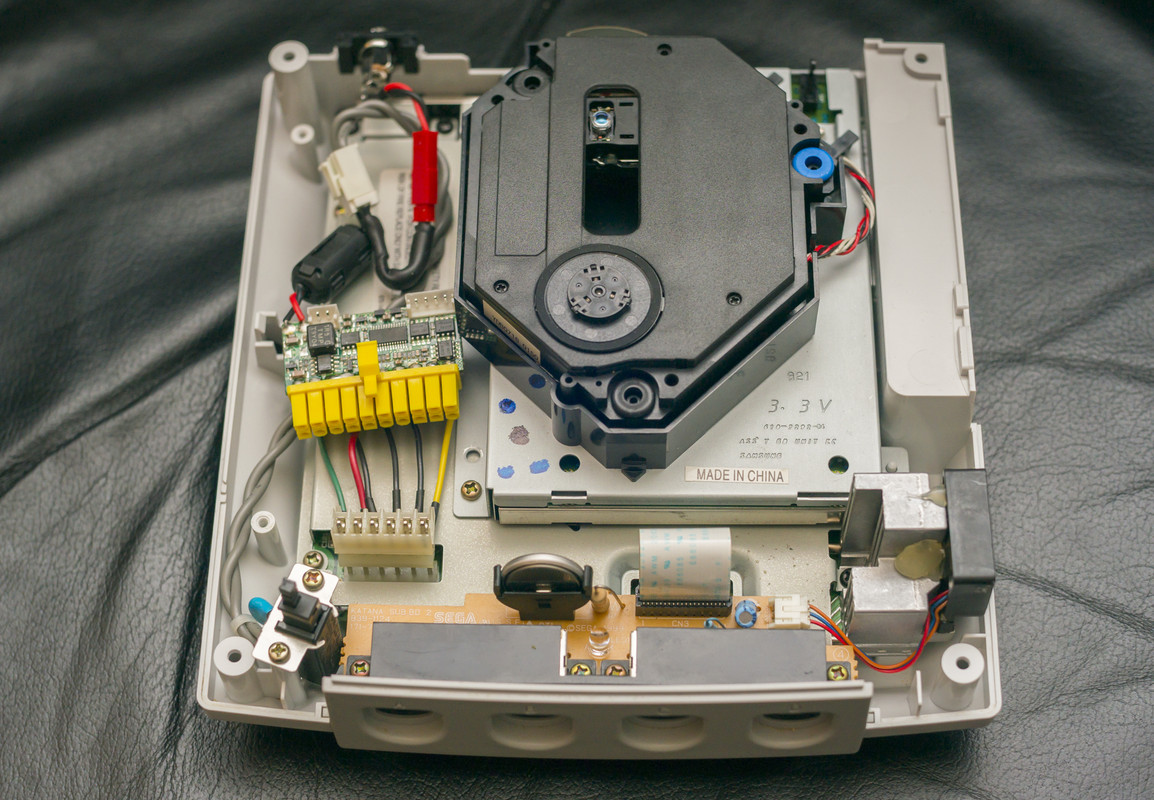 Brought this guy out of storage after 10 years and I do have serial SD mod installed, but it's not the greatest as you all know.