Statue company First4Figures will soon be releasing a polystone resin statue of everyone's favorite treasure-loving sky pirate Aika from Skies of Arcadia! It's the second in their line of SoA statues, following their first statue of Vyse, and is part of their larger line of officially licensed Sega classic statues (NightS, Shenmue, Sonic the Hedgehog, Virtua Fighter, Jet Set Radio, etc.).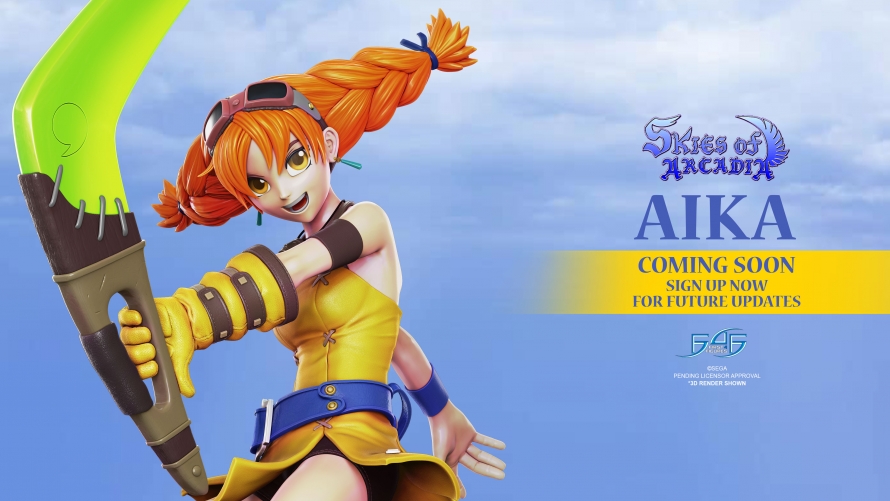 Anyone interested in following updates about the statue release can read First4Figures article about it and sign up for notifications here:
https://www.first4figures.com/blog/a-first-look-at-the-skies-of-arcadia-aika-statue.html
If the statue sells well the chances for even more statues in the Sega line increases (maybe a Fina or Drachma statue, who knows?).